Seeding an Interest in STEM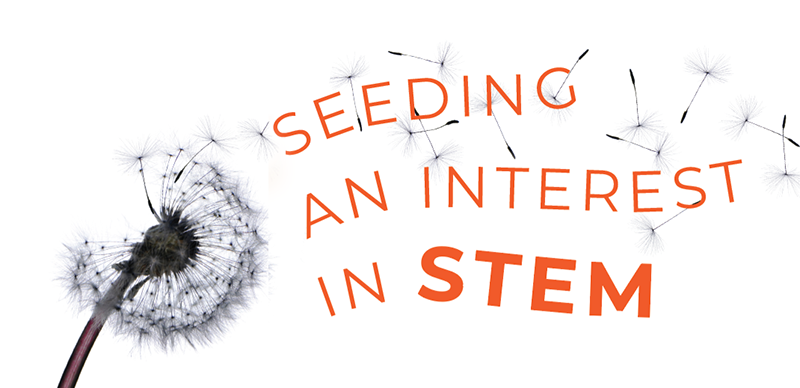 Science, technology, engineering, and mathematics (STEM) affect our daily lives in ways too numerous to count. Having a broad understanding of these disciplines is essential for navigating an complex future.
STEM education has been in the spotlight in recent years as part of a national push to involve more students in STEM careers. While this is certainly a worthy goal to advance innovation and ensure the nation's competitiveness, the truth is that all Students need to develop STEM literacy—whether or not they choose a career in these fields.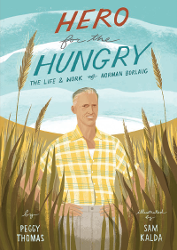 Educators don't have to look any further than the global pandemic to realize the importance of STEM literacy in making well-informed decisions that benefit both individuals and society as a whole. But many other global challenges face today's students as well, such as climate change and the depletion of natural resources.
Even students who don't aspire to a career in STEM can help solve these challenges by learning how to become better global citizens—and this is a key theme among the STEM-related books produced for students today.
Here's a look at some of the latest STEM-based titles for children and teens.
Nomad Press
An independent educational publisher based in Norwich, Vermont, Nomad Press is dedicated to making science highly accessible for kids. "STEM is all around us," says senior editor Andi Diehn. "Everything we do is driven by science and technology, and we want kids to realize that."
All the company's books are nonfiction titles that include hands-on challenges and activities to engage kids in doing science.
Climate in Crisis: Changing Coastlines, Severe Storms, and Damaging Drought by Carla Mooney, illustrated by Traci Van Wagoner, April 2022, ISBN 9781647410643, highlights the impact of the climate crisis for readers ages 12–15 by describing true stories of how climate change has affected people's lives. "We wanted to reveal the human impact of the climate crisis for kids and connect it to their daily lives," Diehn says.
Throughout the book, essential questions and fascinating sidebars further illuminate the topic and get kids thinking beyond the page, encouraging them to be effective global citizens.
"Picture Book Science: Biomesis a new five-book set for children ages 5–8 by Laura Perdew, illustrated by Lex Cornell, scheduled for release in August 2022. The books, which can be purchased either as a set or customized, introduce young readers to the five major types of biomes, what kinds of animals live there, why they're important to the global environment, and what kids can do to protect them.
The books are Destination Desert (ISBN 9781647410650), in which children learn about four different types of deserts; Footsteps in the Forests (ISBN 9781647410698), which explores a rain forest canopy; Grassland Globetrotting (ISBN 9781647410735), where readers learn how wildfires endanger prairies and savannas; Tour the Tundra (ISBN 9781647410773), which features the Arctic, the Antarctic, and the effects of climate change; and Aquatic Adventures (ISBN 9781647410810), which tours rivers, oceans, and coral reefs.
Lerner Publishing Group
Lerner has been publishing books for prekindergarten through 12th-grade students for more than 60 years. With a focus on books that fit into the preK–12 curriculum, it's not surprising that about a third of the books the company publishes are connected to STEM topics.
"I like to publish books that tell readers something they don't already know or present a topic they haven't encountered before," says Carol Hinz, associate publisher of Lerner imprint Millbrook Press. "Ideally, a good science book for kids is going to contain new information for both the reader and the adult who's sharing it."
A book for teens, Science and the Skeptic: Discerning Fact from Fiction by Marc Zimmer, February 2022, ISBN 9781728419459, is a timely guide to help readers distinguish fake science from the real deal. Zimmer, a professor of chemistry at Connecticut College, describes how the line between entertainment and reality has become blurred. This has dangerous consequences, he notes. People acting on false information can harm themselves or others. "Readers will walk away empowered to understand the truth about science," says Shaina Olmanson, editorial director for Lerner's Twenty-First Century Books imprint.
Where Have All the Birds Gone? Nature in Crisis by biologist and science writer Rebecca E. Hirsh, March 2022, ISBN 9781728431772, is a follow-up to Hirsch's Where Have All the Bees Gone? from 2020. In one human lifespan, the population of passenger pigeons went from an estimated 3 billion to zero. Aimed at readers ages 13–18, this book explains the factors that decimate bird populations, such as the chemicals used on crops, climate change, and even the glass used in skyscrapers. It also highlights how conservation efforts are helping—and a call to action at the end reveals how readers themselves can get involved.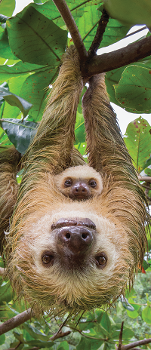 The Adventures of Dr. Sloth: Rebecca Cliffe and Her Quest to Protect Sloths by author and award-winning wildlife photographer Suzi Eszterhas, April 2022, ISBN 9781541589391, is a middle grade title aimed at making science exciting. Dr. Cliffe traveled to Costa Rica from her native UK to study sloths, and she never left. With stunning photos from Eszterhas, this book tells readers ages 8–12 about Dr. Cliffe and her groundbreaking research.
"She's discovering things that no one had previously studied," Hinz says. "She built custom-made backpacks and put them on sloths to track the animals." While we think of sloths as lazy creatures, it turns out they don't sleep anywhere near as much as we once thought. In fact, large predators like lions sleep for many more hours.
Albert Whitman & Company
Independent publisher Albert Whitman & Company recently celebrated its 103rd anniversary. "We've been publishing topical books that keep kids engaged in reading for more than a century," says marketing specialist Brandon Marshall.
The company has two new picture books coming out in October 2022 that aim to spark interest in the sciences among children ages 4–8. "The more kids who want to learn about STEM and explore STEM careers, the better for our future," Marshall says.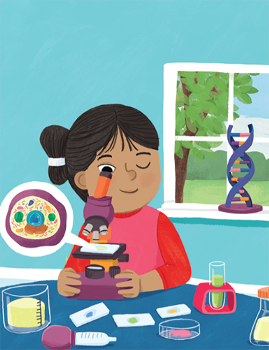 The Molecules That Make You You by Robert E. Wells, illustrated by Patrick Corrigan, ISBN 9780807577752, teaches young readers about the wonders of DNA and how each person's DNA makes them unique. Robert E. Wells is an award-winning science author who has written many other books for Albert Whitman.
The "Kid Scientist" series of picture books from Albert Whitman puts children in the roles of real scientists to show young readers what STEM professionals do. The latest book in the series is Kid Scientist: Astronauts on the Space Station by Sue Fliess, illustrated by Mia Powell, ISBN 9780807541548 .
In this book, Jose is an astronaut. He and his crew are traveling to the International Space Station to research how outer space affects the human body and plant growth. When space debris damages the station's solar panels, Jose's crew discovers they must be ready for anything while living in space—and they learn that by working together, they can solve big problems.
Other Kid Scientist books put children in the roles of archaeologists on a dig and marine biologists on a dive.
CamCat Publishing
A small publisher founded by entrepreneur Sue Arroyo in 2019, CamCat Publishing produces independent books for adults and young adults—mostly genre fiction such as fantasy, sci fi, mysteries, and thrillers. CamCat strives to publish "books to live in," that are so involving, readers feel like they are sharing the characters' experiences.
While the company doesn't specialize in STEM titles, it does have several YA fiction titles with strong female characters "doing extraordinary things in STEM fields," says associate editor Bridget McFadden. These books show young women that science and math are cool and give them role models to whom they can aspire.
In the "Misaligned" series by Armen Pogarian, teenager Penny Preston discovers that she can work in multiple dimensions simultaneously. This allows her to prevent or fix interdimensional rifts. The books' premise is based on the physics of string theory.
Book one in the series, Penny Preston and the Raven's TalismanISBN 9780744301960, was published in December 2020. Book two, Penny Preston and the Silver ScepterISBN 9780744302172, came out in February 2021. The final book, Penny Preston and the King's BladeISBN 9780744302202, was issued in March 2021.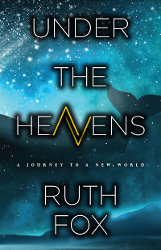 Under the Heavens by Ruth Fox, April 2022, ISBN 9780744304763, is a sci-fi/fantasy YA novel set in 2087 and loosely based on the story of Noah's ark from the Bible. Earth is no longer habitable, and there is an effort under way to transport Earth's creatures to another planet. Lively social media influencer Hannah is captaining a ship carrying the last of Earth's whales to this new planet when she begins to suspect she's not alone. Once she discovers explosives on board, she realizes that she might be a pawn in a sinister plot.
"Climate change is an important theme in this book," McFadden notes, "and its underlying message is that we need to take better care of the world."
A Measure of Serenity by Bryan Prosek, November 2022, ISBN 9780744303629, is a dystopian thriller in which a neurodiverse and socially awkward main character learns to become a leader. Eighteen-year-old Serenity Ashdown has a brilliant mathematical mind. She counts, calculates, and analyzes everything, all the time. When her father suddenly disappears, Serenity follows his trail to a parallel dimension. The authorities on the other side claim to want to help her go home if she will help them reconstruct the right codes for the portal between dimensions. But it's soon clear they want something more: a gateway for invasion because their version of Earth is dying.
Feeding Minds Press
When the American Farm Bureau Foundation for Agriculture was looking for children's titles promoting modern farming practices, the foundation saw many books that resembled the nursery rhyme "Old MacDonald Had a Farm."
"We wanted books that were more like, 'New MacDonald Flies a Drone'," says director of education outreach Julia Recko.
Modern agricultural practices have come a long way from the rural stereotypes that children have grown up with for generations, and the foundation wanted to show what farming really looks like today. So, it decided to publish its own books—and Feeding Minds Press was formed.
I Love Strawberries by Shannon Anderson, art by Jaclyn Sinquett, April 2022, ISBN 9781948898065, follows a young girl named Jolie on her quest to grow strawberries. This picture book for children ages 4–8 is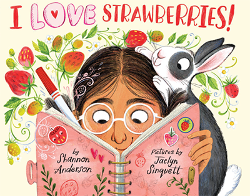 told in an innovative journal style, where young readers can see Jolie's account of her struggles and the lessons she learns. The back matter offers tips on growing strawberry plants and includes links to free educational activities for parents and teachers.
"This book encourages kids to grow things for themselves, which is a great hands-on STEM project," Recko notes.
Hero for the Hungry: The Life & Work of Norman Borlaug by Peggy Thomas, art by Sam Kalda, September 2022, ISBN 9781948898096, is Feeding Minds' first book aimed at the middle grade readers. It's a nonfiction biography of an agronomist whose development of a short-stemmed strain of wheat increased crop yields, saving more than a billion people from starvation in the mid-20th century.
"Norman Borlaug is a hero most people have never heard of," Recko says.
Making a Difference
The STEM-based books being published today are intended not only to engage and inform but to inspire young readers to act." "Science bleeds into politics and the news cycle. It affects you how you go about your day and whether you get vaccinated or not," says Lerner's Olmanson. For today's youth, "there is a real sense of urgency about how they can turn the tide and make a difference in the world."
SPONSORED CONTENT
.