Raphael Navot Transforms an Aging French Riviera Hotel Into a Tranquil Retreat, and Other News – SURFACE
DESIGN DISPATCH
Our daily look at the world through the lens of design.
BY THE EDITORS
April 18, 2022
The Design Dispatch offers expertly written and essential news from the design world crafted by our dedicated team. Think of it as your cheat sheet for the day in design delivered to your inbox before you've had your coffee. Subscribe now.
Have a news story our readers need to see? Submit it here
Raphael Navot transforms an aging hotel on the French Riviera into a tranquil retreat.
Known for Parisian hits like Hôtel National des Arts et Métiers, Le 39V restaurant, and Silencio members' club, multidisciplinary designer Raphael Navot is turning his attention south to the French Riviera. Teaming up with FAAR architecture studio and landscaper Gwenaëlle Grandjean, Navot has reinvigorated a fading 1930s seaside hotel in Cannes with natural materials, pastel hues, and an organic facade that blends in with its surroundings.
Located in old town, the 50-room Belle Plage is a love letter to the Mediterranean—a theme made apparent at the rooftop restaurant, where chef Eyal Shani plays with Provençal, Israeli, and Lebanese flavors. In June, a second culinary concept will open in the shaded gardens of the Villa Spa where hammam treatments and underwater Watsu massages are on offer.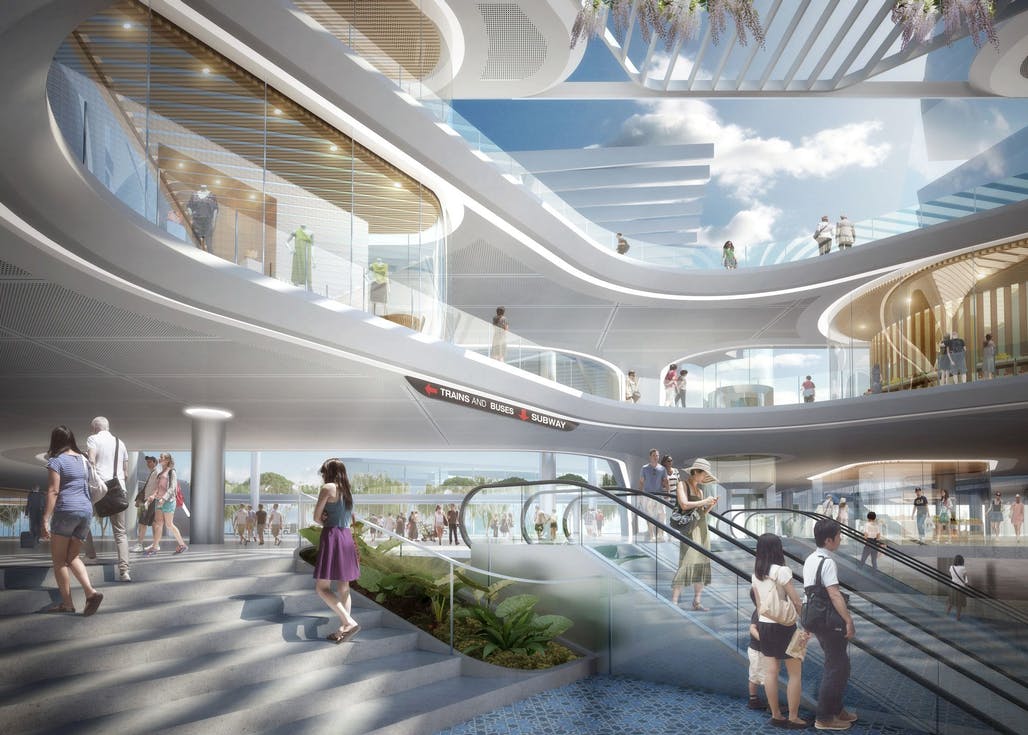 Grimshaw has been tapped to design the first of four metaverse spaces for pax.world.
"A noteworthy development in the expanding field of digital architecture as Grimshaw has been tapped to design their first-ever blockchain project for the forthcoming metaverse platform pax.world. The endeavor will be the first of four Metaserai metaverses that take their name from ancient trade -friendly roadside inns called Caravanserai which carry a symbolic significance to the platform's digital commerce-oriented mission. In the quest for further development of its nascent 20,000-parcel footprint, pax.world will lean on Grimshaw's history of working on design's cutting edge to attract prospective buyers as it begins the initial sale of land parcels ahead of an official public launch set for this summer." —[H/T Archinect]
An artist in St. Petersburg faces prison following an anti-war protest in a grocery store.
"An artist in St Petersburg faces up to ten years in prison for an anti-war protest in which she replaced supermarket shelf price labels with short news texts about the bombing of an art school and drama theatre in Mariupol, the besieged Ukrainian port city. Judge Yelena Leonova ruled that Sasha Skochilenko, 32, must be held in pre-trial detention until 31 May." —[H/T The Art Newspaper]
Two architecturally significant buildings in Chicago may soon face the wrecking ball.
"The federal government has given Chicago some pretty good buildings, from the giant Art Deco Old Main Post Office—now enjoying reuse—to the superlative midcentury federal center downtown. So why would the US General Services Administration now raise a hind leg to this legacy by wrecking the Century and Consumers buildings, two early 20th Century skyscrapers at 202 and 220 S. State Street? US Sen. Richard Durbin, D-Ill, last month earmarked $52 million for the GSA to demolish the terra-cotta clad towers and two small buildings between them, replacing the ensemble with a safety buffer to protect the Dirksen Federal Building, located a block west on Dearborn Street." —[H/T Chicago Sun-Times]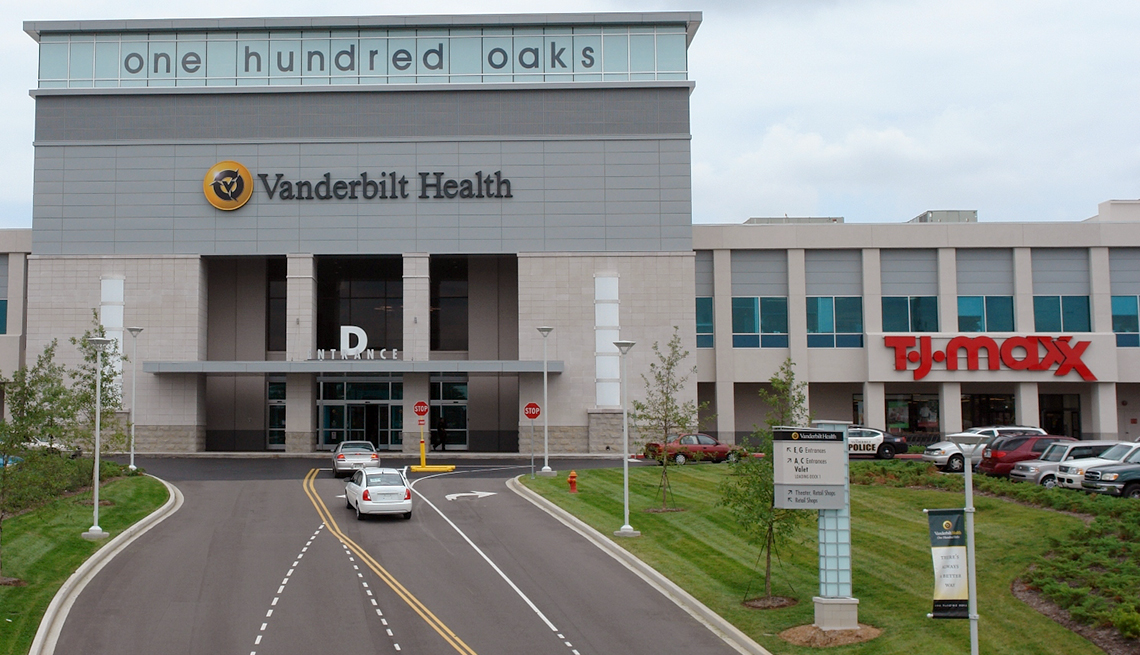 Mammoth mall complexes across the US are being converted into medical facilities.
"The hulking Hickory Hollow Mall—a full 1.1 million square feet of retail space in southeast Nashville—was once the largest shopping center in Tennessee. But like dozens of malls, it's been in a downward death spiral for more than a decade—despite a scrappy revival effort. Now, the mammoth complex surrounded by acres of parking is on track to join the ranks of malls making a transition into medicine. A total of 32 enclosed malls have moved to housing health care services, according to a national database kept by Georgia Tech urban design professor Ellen Dunham-Jones. Nearly one-third of them have been announced since the start of the pandemic." —[H/T Marketplace]
The Singapore Biennale signals the city's ambitions to become a cultural leading hub.
"The Singapore Biennale is set to return in October after being delayed from 2021 because of the pandemic. For the city state, this is more than just a large contemporary art exhibition. The biennale's seventh edition is a signal to the world that it is " business as usual" and that Singapore is eager to become the region's leading cultural center. The Singapore Grand Prix in September and the biennale show a city welcoming the world with open arms, in contrast to the continued isolation of Hong Kong and China, which are keeping their borders shut as they struggle to meet their 'dynamic zero Covid' targets." —[H/T South China Morning Post]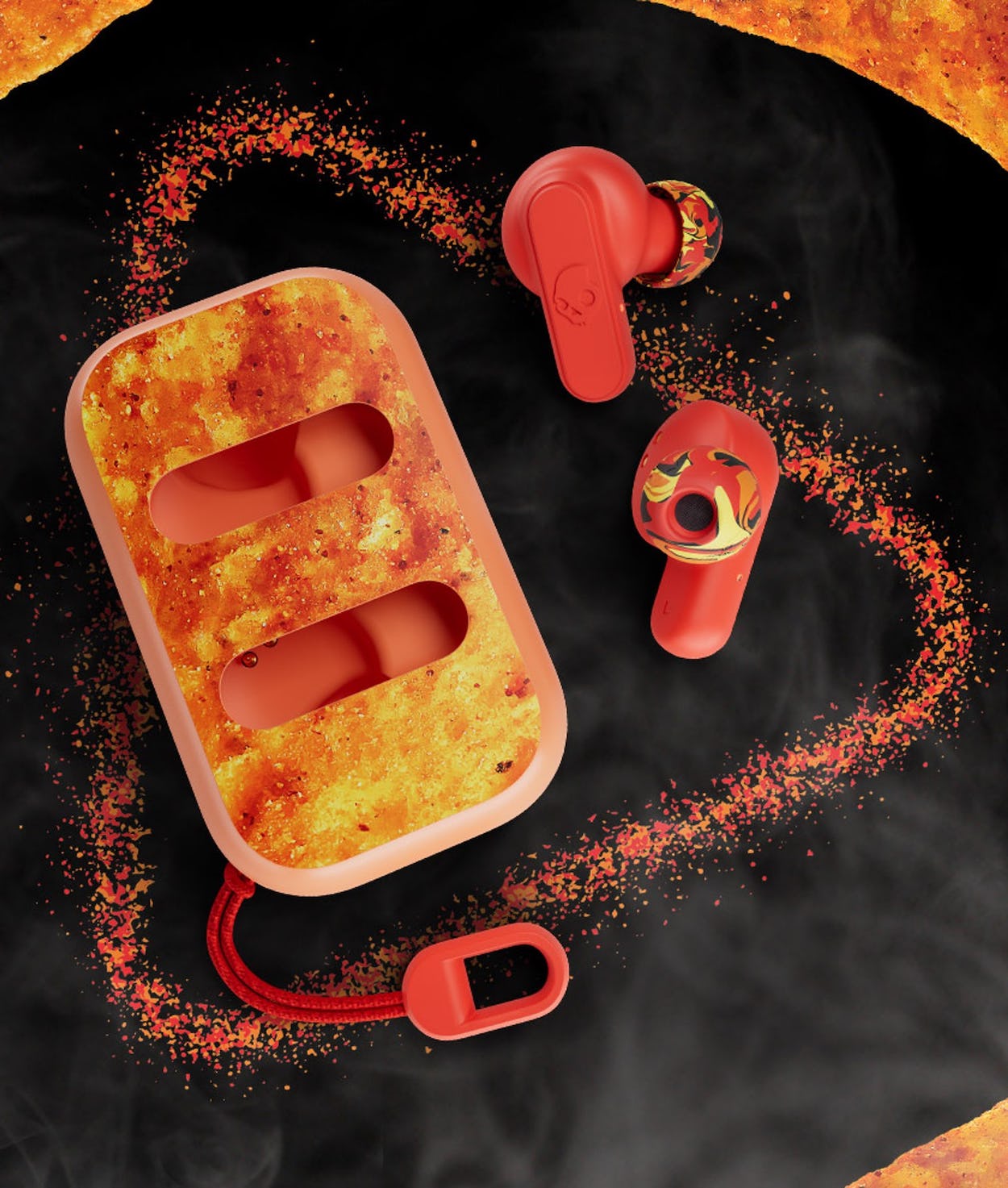 Today's attractive distractions:
Mangrove trees may be the key to staving off disastrous floods in the Sundarbans.
Scientists design a regenerative drug that grows tiny hair cells to reverse hearing loss.
Skullcandy's already sold-out collaboration with Dorito's redefines ridiculously cheesy.
New studies suggest that wearing shoes inside can impact your home's air quality.