Meadville Elementary School kindergarten instructor takes top accolade for division | Education
A teacher who is "a blessing to the students, parents and fellow teachers at Meadville." Those are the words a colleague used to describe Melinda Hupp in a nomination of Hupp as Teacher of the Year.
Hupp was named the 2022 Teacher of the Year for Halifax County Public School at a staff appreciation celebration at Halifax County Middle School Friday afternoon.
She is a kindergarten teacher at Meadville Elementary School. She has been teaching for four years at Meadville, and nine years overall.
Hupp was not present at the celebration but was notified right away of her award. She related she was sent a picture of the plaque and Vizio TV she had been awarded but did not fully comprehend she had been named Teacher of the Year until she zoomed in on the plaque. At that moment, she said all she could do was cry.
"There are no words to describe the emotion I was feeling and the appreciation I felt for winning this award. I am truly grateful," Hupp said.
Meadville principal Kevin Neal accepted the award on Hupp's behalf Friday. Along with the TV and plaque, Hupp also received a monetary award.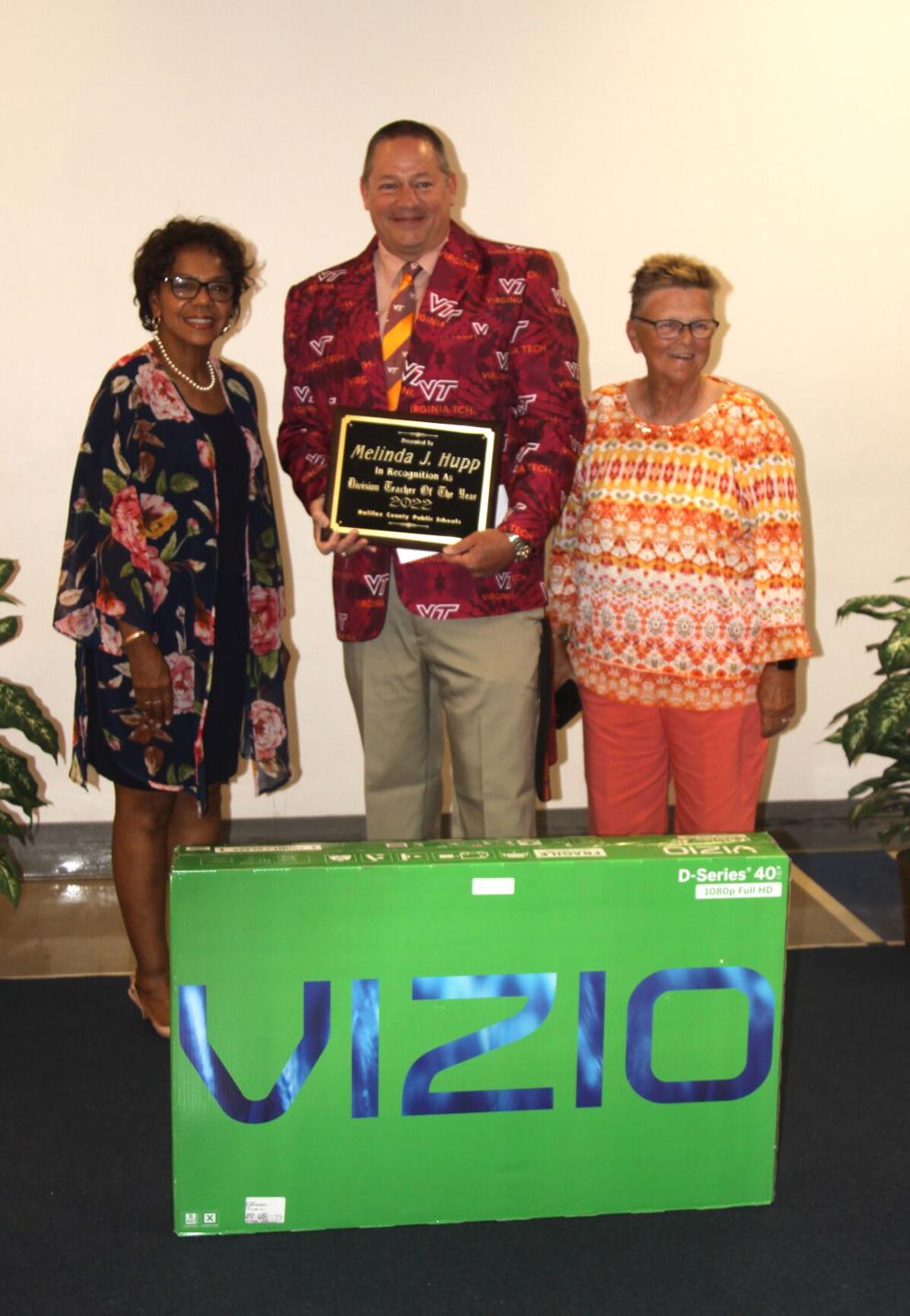 "Teaching kindergarten at Meadville Elementary was the best decision I have made in my teaching career," Hupp expressed. "I love teaching the young little minds and being their first experience in the classroom. They are willing to learn and eager to come to school each day. The growth I see in them in a year makes it all worthwhile."
Hupp's coworkers praised her ability to inspire learning in their Teacher of the Year nomination forms, and director of student services Jeffrey Davis read some of those remarks at Friday's staff appreciation celebration.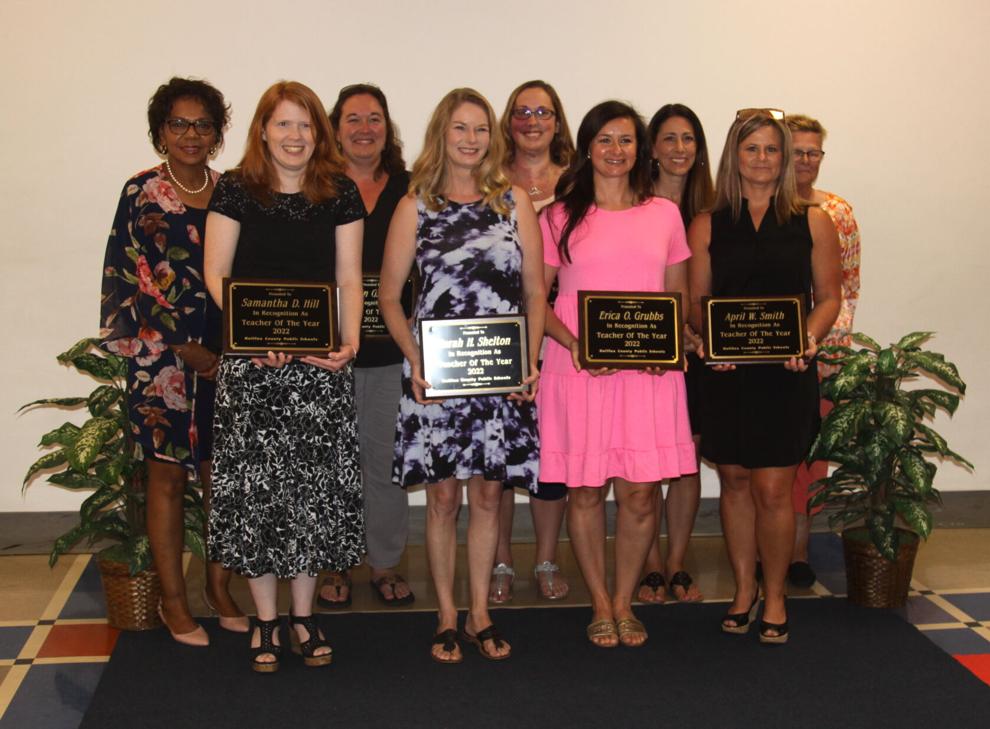 Her colleagues stated Hupp goes "above and beyond" when working with her students, "knows her students and their abilities" and has the gift "to make learning simultaneously rigorous and fun" each day.
Other nominees for Teacher of the Year were Sarah Shelton, South Boston/Halifax Early Learning Center, Megan Lynn Grant, Clays Mill Elementary School, Erica Grubbs, Cluster Springs Elementary School, Lauren Fears, Scottsburg Elementary School, April Smith, Sinai Elementary School, Traci Throckmorton, South Boston Elementary School, Samantha Davis Hill, Sydnor Jennings Elementary School, Hakeem Pettus, Halifax County Middle School, and Meagan Smith, Halifax County High School.
The Excellence in Service Award winners and nominees also were recognized at Friday's appreciation luncheon. An Excellence in Service Award is given to a member of the HCPS support staff each year. Like the Teacher of the Year, the Excellence in Service Award winner receives a monetary award, a Vizio TV and a plaque of recognition.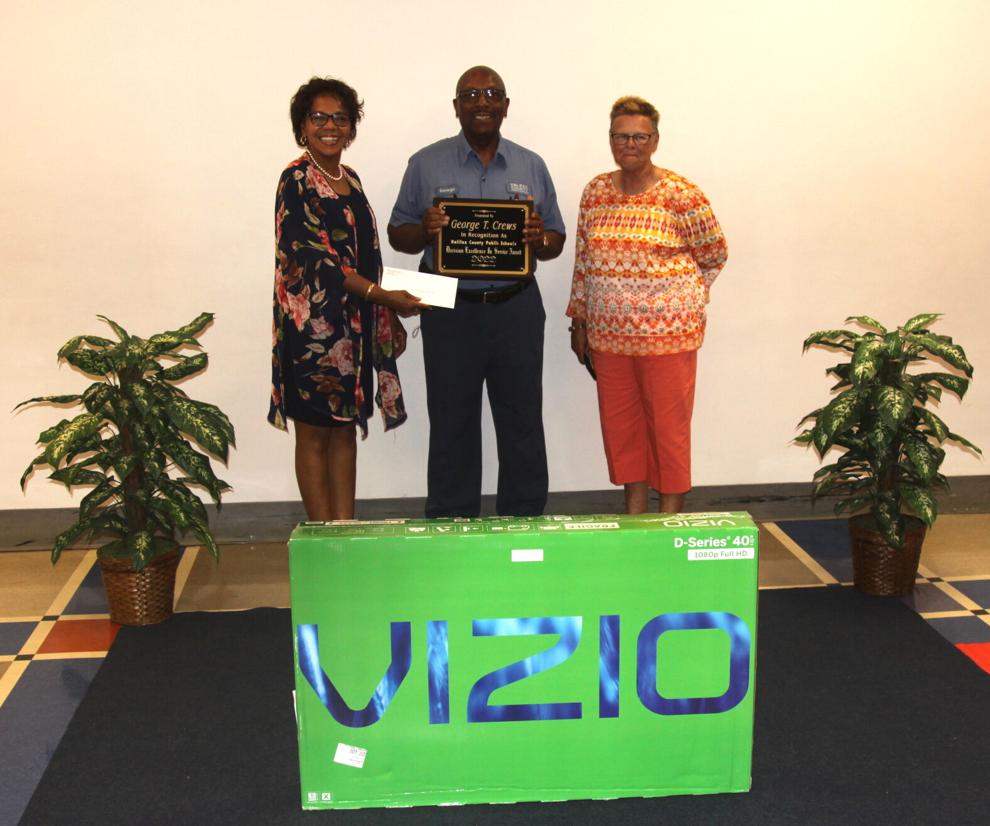 The recipient of the 2022 Excellence in Service Award was George T. Crews, a school bus and car driver. One fellow staff member described Crews as a "foot soldier" who stays on the go and is always working on something. Crews also has driven a number of bus routes in the past year.
Other Excellence in Service Award nominees were Barbara Fallen, a food service employee, Sinai Elementary School, Angela Scott Collins, a paraprofessional, Sinai Elementary School, Frances W. Kirby, school custodian at South Boston/ Halifax Early Learning Center, Ronald Boelte, school maintenance worker, Bonnie M. Francis, school nurse at Sydnor Jennings Elementary School, Patricia S. Bradshaw, school secretary at Cluster Springs Elementary School and Kathy Reagan, data specialist at central office.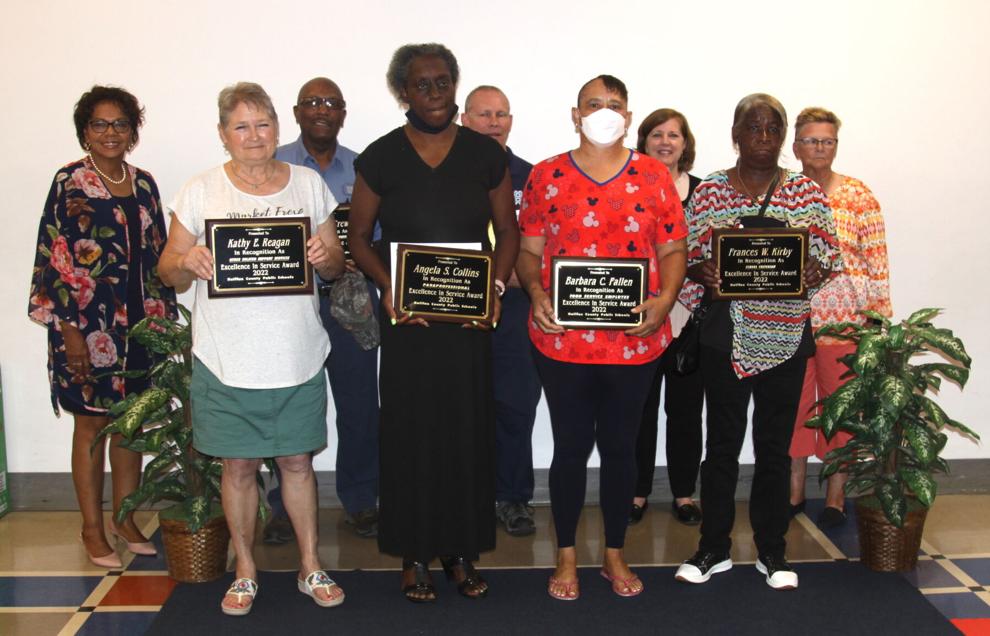 Staff members with 20, 25, 30, 35, 40 and 45 years of service also were recognized for their years of service with HCPS at the appreciation celebration. The school division's 2021-22 retirees also were honored. Among those was HCPS' interim superintendent Valdivia Hall, who is retiring from the school division with 45 years of service.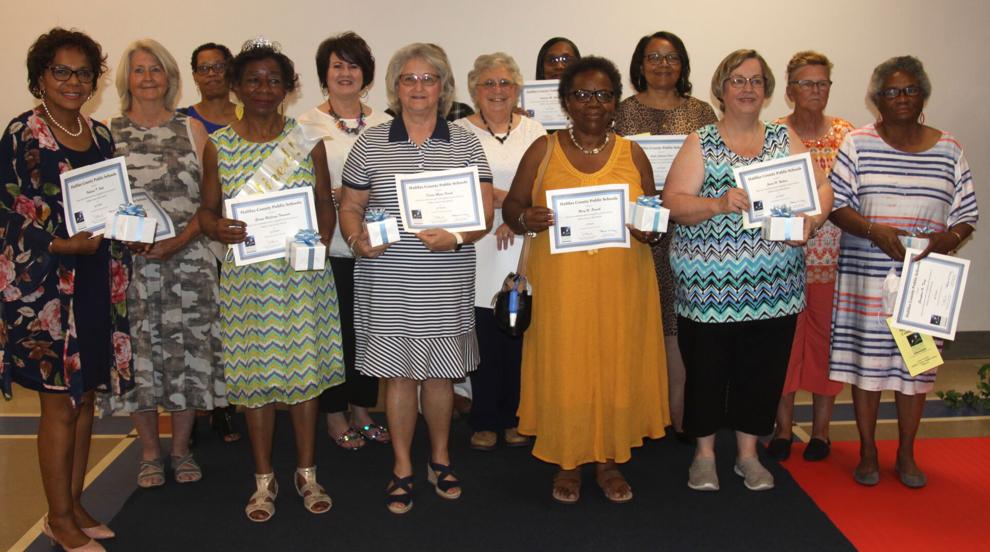 .