How 3 Columbia-area school districts have spent $1 billion in voter-approved bonds | Columbia
COLUMBIA — Lexington-Richland School District Five could join three other Columbia-area school districts that have won voter approval in recent years to borrow a combined $1 billion in bonds spent on construction, renovation and security projects.
The Lexington-Richland Five board is weighing whether to ask voters in Irmo and Chapin to approve a proposed $150 million bond referendum.
Lexington-Richland Five has some goals in common with the other three school districts for its potential bond referendum, namely the construction of new school facilities and upgrades to security technology.
Lexington County School District Two in Cayce and West Columbia secured $225 million in voter-approved bond money in 2014. Richland County School District Two in Northeast Richland borrowed $486 million in 2018, while Lexington County School District One, which covers much of the county, borrowed $365 million the same year.
Here is a look at how these districts have spent their bond money.
Richland Two
Voters in the state's fifth-largest public school district serving 28,000 students approved $380 million for safety and security upgrades and $86 million for upgrades to athletic and performing arts facilities.
Fifteen schools in the district are seeing new security measures, including installing bulletproof glass in classrooms and lobby and reception areas as well as upgraded cameras.
Some schools are being rebuilt altogether.
"Two big items that are wrapping up this summer are the rebuilds of Forest Lake Elementary and Bethel-Hanberry Elementary," Richland Two spokeswoman Libby Roof said. The new schools will open at the start of the 2022-2023 school year, she said.
EL Wright Middle School and the Center for Knowledge also are getting demolished and rebuilt, and are expected to open for the next school year as well.
Richland Northeast High School auditorium renovations started in December 2021, chief operations officer Will Anderson said, and the project is expected to take 18 months to complete.
The district has already finished: a new campus for the Center for Knowledge North; a track and turf field at Spring Valley High School; football stadiums for Richland Northeast, Ridge View and Westwood high schools; a new auditorium at Richland Northeast; and a multipurpose building addition and new turf field for Blythewood High School.
Construction of a district performing arts center will begin this summer, Roof said, just behind the district's main office near the Sandhills shopping area.
The average taxpayer is expected to see a $6 per month increase to pay for the bonds, according to the district's projections.
"If you live anywhere, you know how much costs have increased … It's really crazy right now," Anderson said in January, noting that the district had gone over its budget for renovations to LW Conder and Joseph Keels elementary schools because of inflation . "We are working diligently with our team to make sure that we really control those costs as much as we can."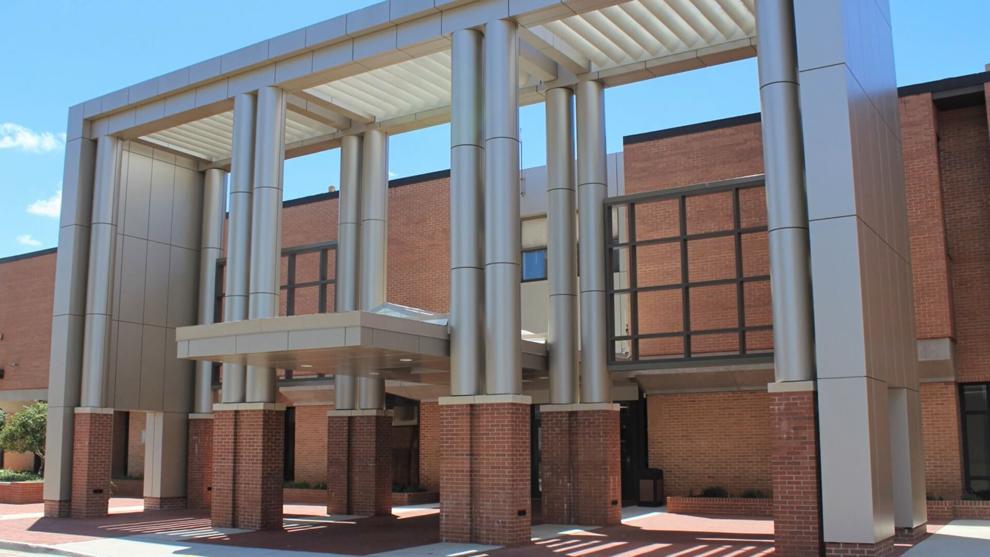 Lexington One
A bulk of the 27,000-student district's bond proceeds, $210 million, has gone to construction of five new schools accounts.
The state's sixth-largest district also is spending remaining money on additions, renovations, security upgrades or new furniture at 29 schools and district offices.
Gilbert Elementary School and Lexington and Pelion middle schools have been demolished and replaced, and two new elementary schools — one in the River Bluff area and one in the White Knoll area — are expected to open in 2023.
The school undergoing the most expensive changes is White Knoll High School, with classroom additions, a performing arts center, roof replacement and security upgrades amounting to just below $30 million.
Along with a new weight training and wrestling facility, Gilbert High School also got a performing arts center, the district's chief operations officer Jeff Salters said in an interview.
"By the completion of those two performing arts theaters, it allows all of our attendance areas to have access," Salters said. "Pelion has one, River Bluff has one, and Lexington has one now, so the other two will also have their own."
The district has also put $3 million toward a new bus facility.
Property taxes remained level when voters passed the bond referendum, though, which district officials attributed to its securing of a low interest rate.
"The construction market and gas prices and inflation and all that stuff … We're monitoring that very closely as we get going into our last couple of projects," Salters said, "but we'll see how that goes."
Lexington Two
The 8,600-student district has recently gone through $225 million worth of projects.
The district spent $22 million on renovations to Airport High School, including new athletic facilities, bulletproof glass and upgraded security cameras, remodeled classrooms with new white boards and furniture, auditorium light and sound equipment, and a new heating/air conditioning system.
Similar upgrades at Brookland-Cayce High School, but with a new basketball arena and electronic locks on exterior doors, cost the district another $29 million.
BC Grammar and Pineview elementary schools were combined into the new, 1,300-student Riverbank Elementary School, costing $34 million. CA Taylor and R. Earle Davis elementary schools were combined to create the 1,200-student Cayce Elementary School, costing a comparable $33 million.
Saluda River Academy for the Arts was originally planned to be combined with BC Grammar and Pineview, but it was instead renovated for $13 million. The school now has a new cafetorium, new gym, $300 per student's worth of new furniture, an expanded media center and upgraded cameras, phones and glass for security.
The district's middle schools received much of the same renovations.
"We will touch every building in this district either to completely remodel it or completely rebuild it," former Lexington Two superintendent William James said during a 2020 report on the bond referendum projects. "We're going to build an innovation center and we're going to build a performing arts center."
At 117,000 square feet, the new innovation center cost the district $29 million as well, and is meant to house dual-enrollment college courses and career and technical courses.
The district repurposed the BC Grammar school building for its adult education program, early childhood development and student computer services.
The bond referendum resulted in raising taxes by $320 a year on an owner of a $100,000 home.
Lexington-Richland Five
A proposed bond by the state's ninth-leading district would go toward security upgrades to the district office, the conversion of an elementary school to an early childhood development center, new athletic stadiums and performing arts centers, and two new sixth grade academies.
Superintendent Akil Ross has hosted community forums over the past month, looking to gather feedback from folks in the district ahead of the school board's June 13 vote on whether to add the bond referendum question to the ballot.
Tax rates are likely to stay level if voters approve the bond referendum, but residents and parents have expressed concern over the 17,000-student district's priorities, unsure which of projects district officials view as the most or least important.
Ross said if he had to choose a top priority from the plans under the bond referendum, it would be the sixth grade academies at Dutch Fork and Irmo middle schools, which together would cost $40 million.
.