10 Best STEM and Science Kits for Children
Welcome to Thomas Insights — every day, we publish the latest news and analysis to keep our readers up to date on what's happening in industry. Sign up here to get the day's top stories delivered straight to your inbox.
Trying to keep children busy nowadays without the aid of screen time or an electronic device is no small feat. Parents everywhere are scrambling to avoid parental guilt and trying to find fun and educational activities to keep their kids entertained in a wholesome manner that can work their brains.
One solution to this dilemma is using STEM and science kits for kids. Not only do these toys provide hours of endless fun due to the sheer scope of things there are to learn, but studies have shown they really do teach kids about these necessary subjects (it's not just a gimmick to make more sales).
We've already covered some of the best STEM toys for 5-year olds and 4-year-olds, as well as the best STEM books for children that are a must on every kid's bookshelf. In addition, we've also got some of the best 3D printers for kids if a bit of additive manufacturing is what your child is (or could get) into. But this article focuses on 10 of the most entertaining and educational STEM and science kits for kids ages 4 and up that your kids (and you) are bound to love.
1. Volcanoes—National Geographic Ultimate Volcano Kit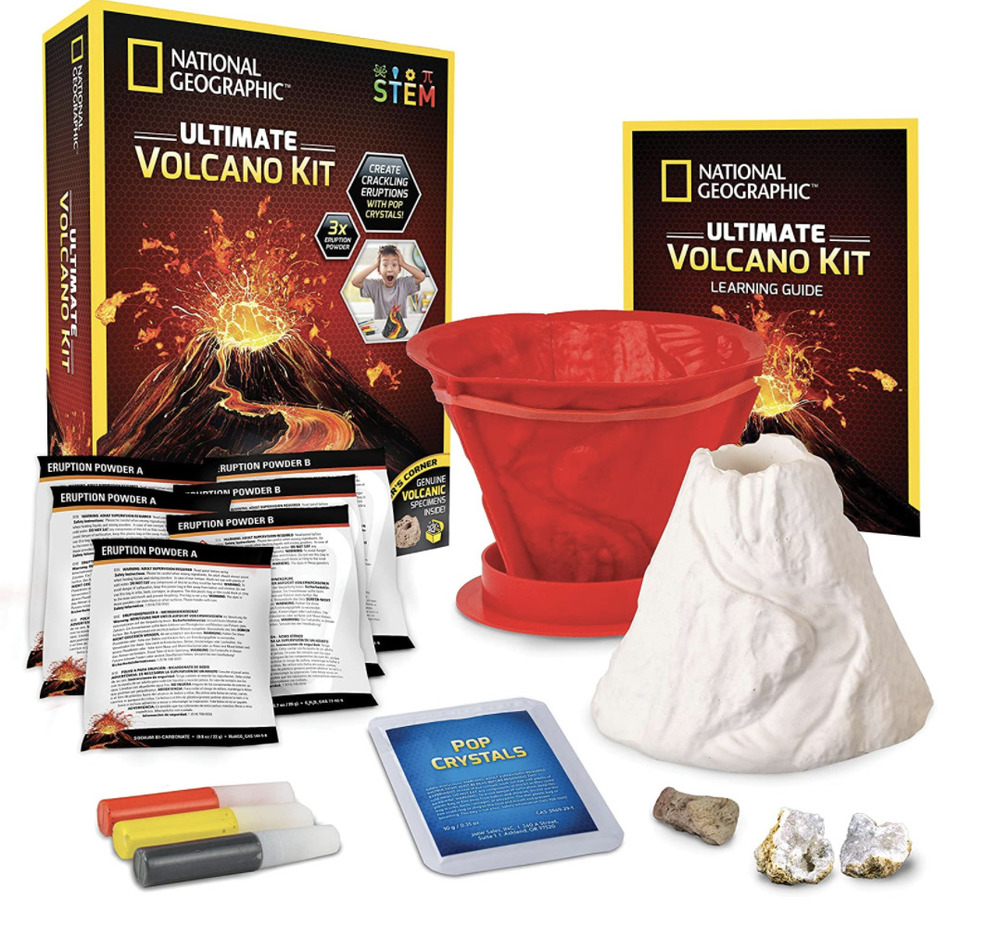 Volcano-making is usually the first experiment that comes to mind when it comes to teaching kids science in a fun way. This National Geographic kit saves parents the hassle of having to source and collect all the ingredients and equipment necessary for such a STEM project and includes needed to create and erupt the volcano — and kids even get to decorate their creation with the included paints too.
Ages: 6+
BUY NOW: US$16.99, Amazon
2. Electric Motors—Butterfly EduFields Electric Motor Kit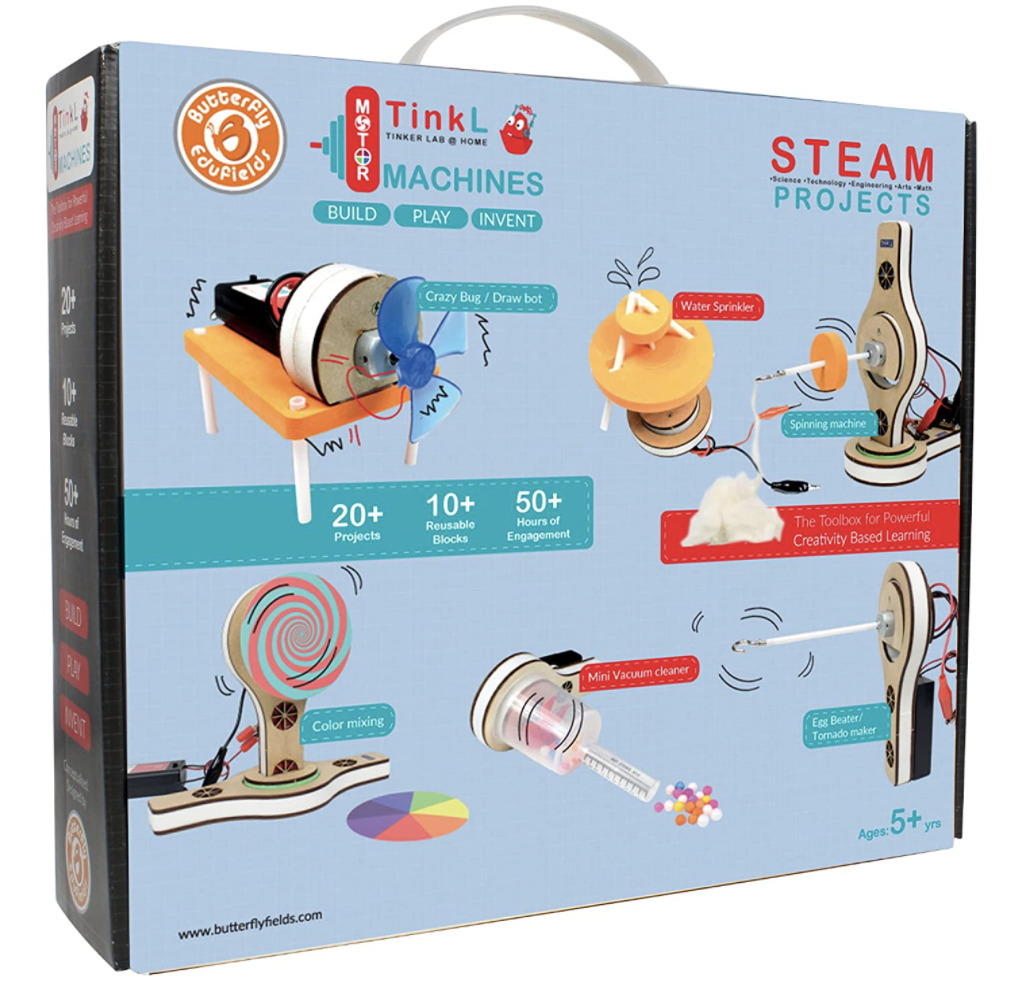 With over 20 science experiments all around the field of electronics, this Butterfly EduFields electric motor kit will keep your little ones entertained all while educating them on this important subject. Projects include making electrical items like an egg beater, a vacuum cleaner, spinning machines, a water sprinkler, and a color wheel, to name a few. There's also another option with over 50 experiments available too.
Ages: 5+
BUY NOW: US$42.32, Amazon
3. Electricity—Snap Circuits Classic Electronics Exploration Kit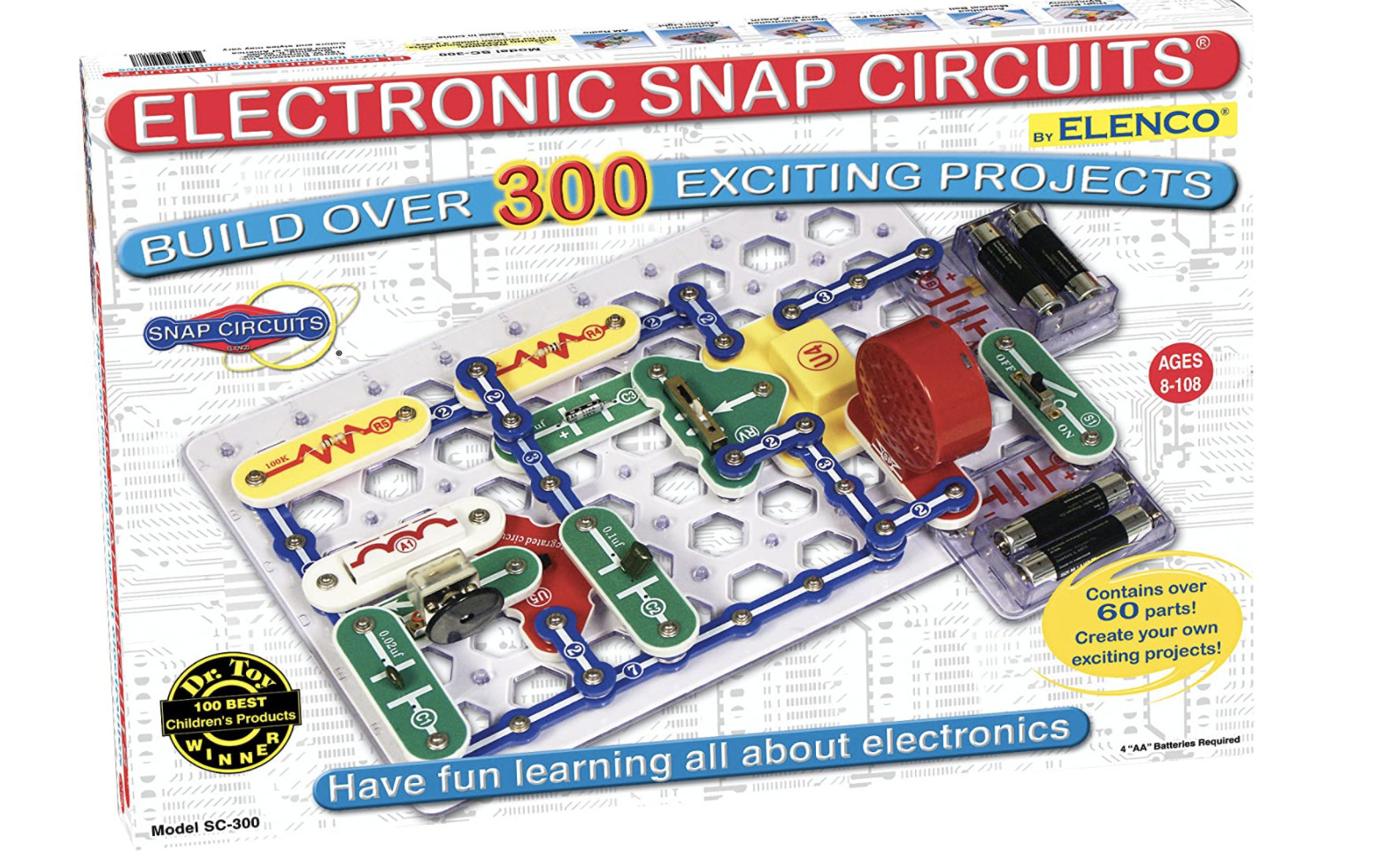 Unless it's taught to them in a fun way, the subject of electricity has the potential to bore some kids. This won't happen with the Snap Circuits Classic SC-300 electronics exploration kit. With a whopping 300 projects to keep them entertained, including a lie detector, a two-finger touch lamp, an AM radio, and much more, this kit provides an opportunity for children to learn safely as no soldering or tools are required.
Ages: 8+
BUY NOW: US$41.00 (Was US$66.99), Amazon
4. Electromagnetism—Teenii Electricity and Magnetism Experiment Kit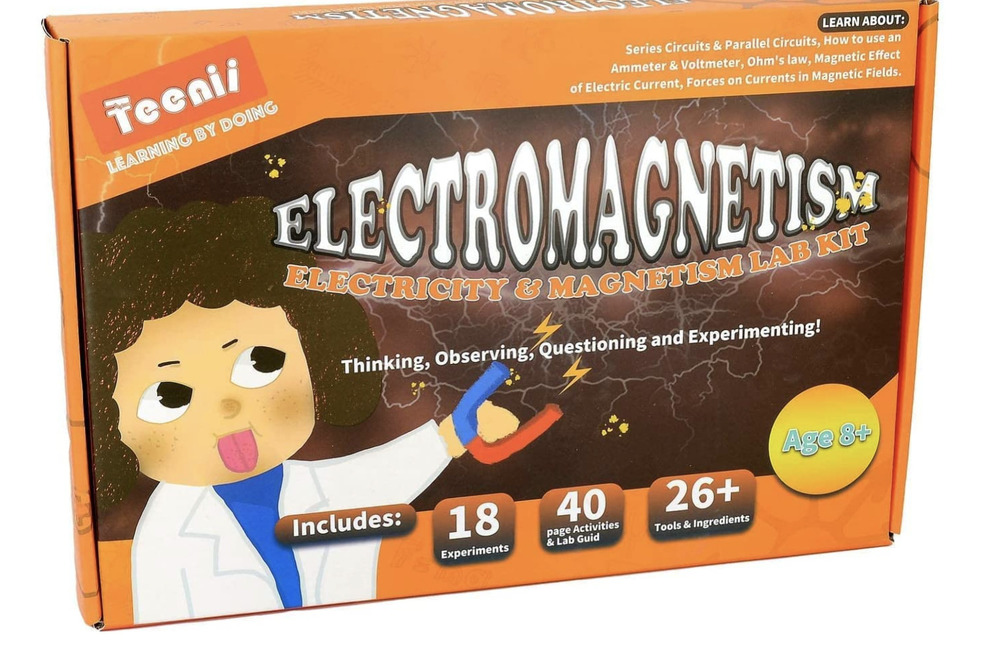 Another cool kit for kids to learn the basics of electricity, physics, and electromagnetism, the Teenii electricity and magnetism kit includes 50 items to conduct several experiments including bulbs, magnets, generator, motor, and a voltage and ampere meter. There is also a detailed instruction manual!
Ages: 8+
BUY NOW: US$49.99 (Was US$55.99), Amazon
5. Geodes—National Geographic Break-Open 10 Premium Geodes Kit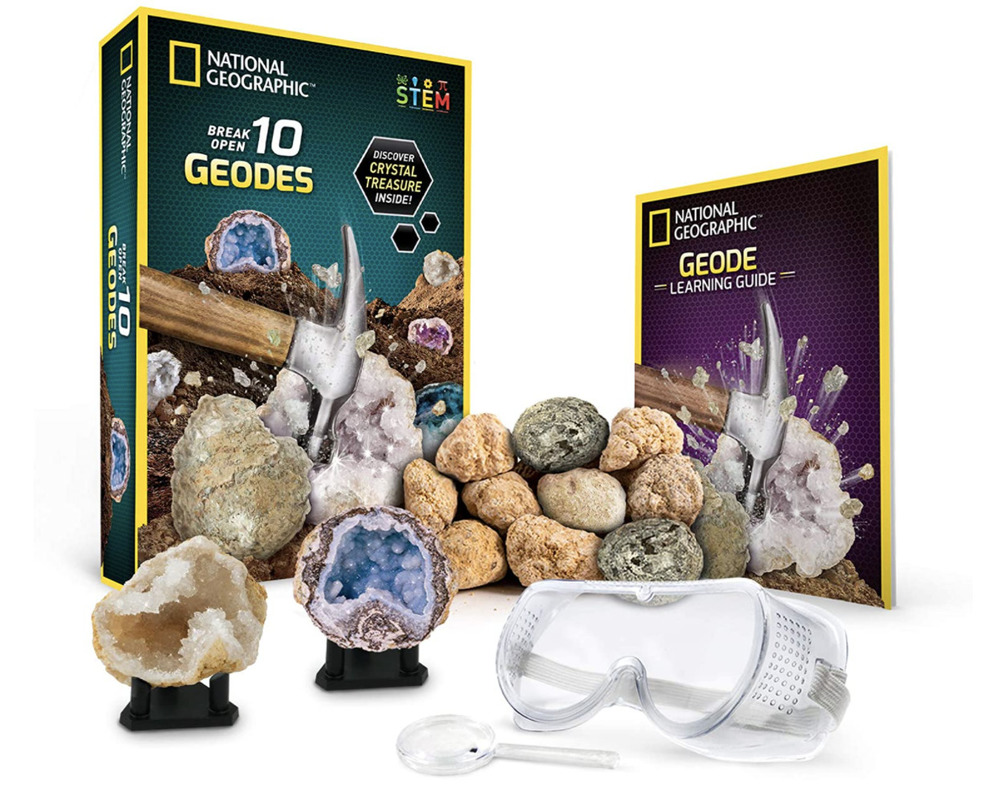 Your kiddies will be ecstatic that they're finally allowed to break things with this National Geographic geode kit. These rocks might not be much to look at from the outside, but once you let your little geologists have a crack at bashing them open with the provided tools, beautiful crystal treasures will be revealed. These are 100% real natural geodes that they can keep and learn about with the included learning guide.
Ages: 8+
BUY NOW: US$29.99, Amazon
6. Microscope (Age 4+)—Educational Insights GeoSafari Jr. Talking Kids Microscope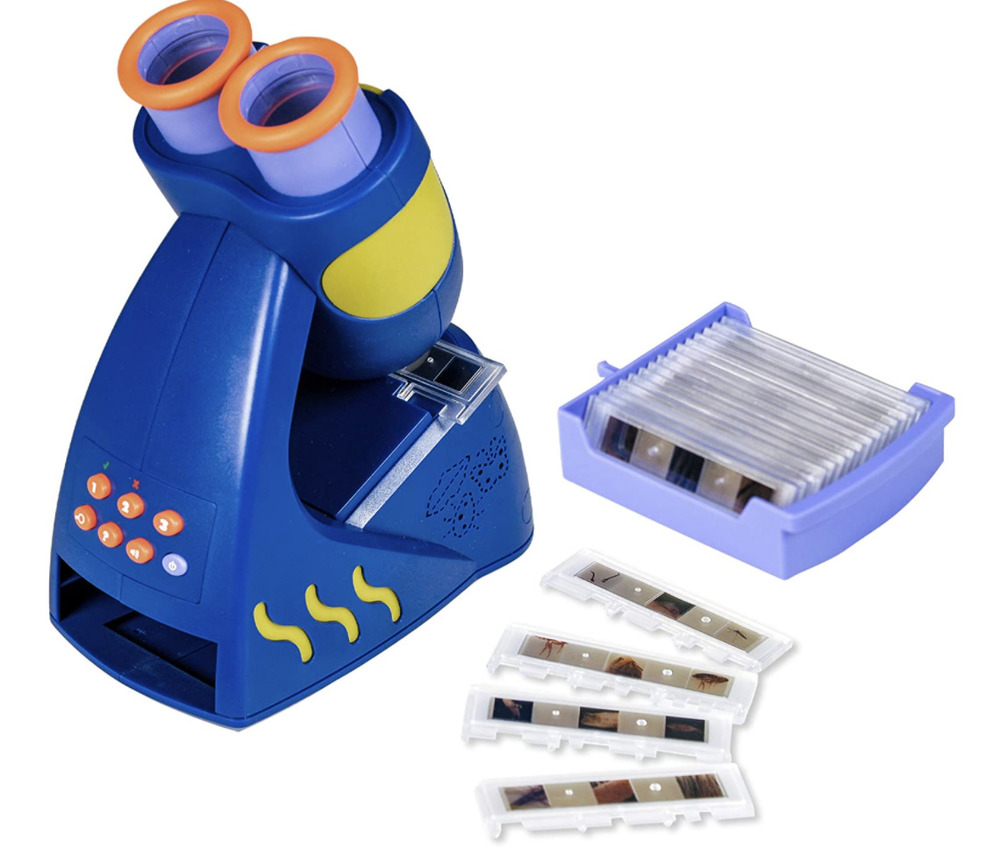 This talking microscope for preschoolers and above is the perfect way for your future scientists and biologists to start learning about the wonders of the natural and animal world up close and personal. With 60 images on slides that can be put through the microscope, each with an audio commentary that can be heard from the microscope's inbuilt speaker by none other than the late Steve Irwin's daughter, Bindi Irwin, this kit will keep children entertained and learning for hours .
Ages: 4+
BUY NOW: US$30.00 (Was US$49.99), Amazon
7. Microscope (Age 8+)—AmScope Beginner Microscope STEM Kit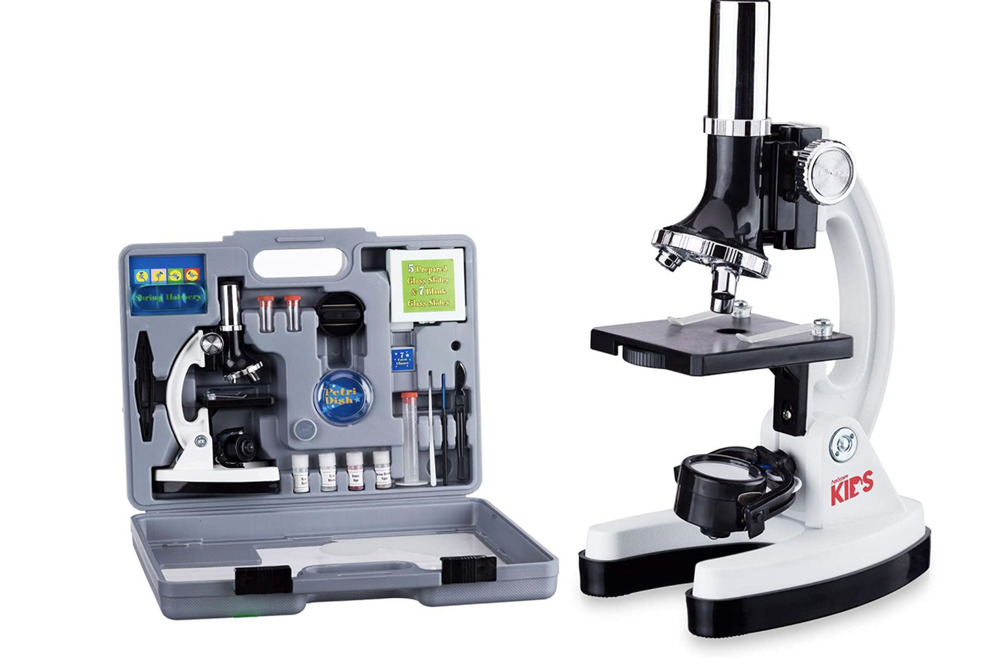 Another microscope, but a little more professional-looking and for slightly older children, the AmScope beginner compound microscope gives curious kids a true lab experience. The kit includes 52 items including tweezers, petri dishes, brine shrimp eggs, and a shrimp hatchery so that they can start a shrimp life cycle process and watch these tiny sea creatures form through the microscope. It comes in a portable carry case which neatly stores everything away.
Ages: 8+
BUY NOW: US$33.99 (Was US$54.99), Amazon
8. Science Kit—Learn & Climb Kids Science Lab-in-a-Box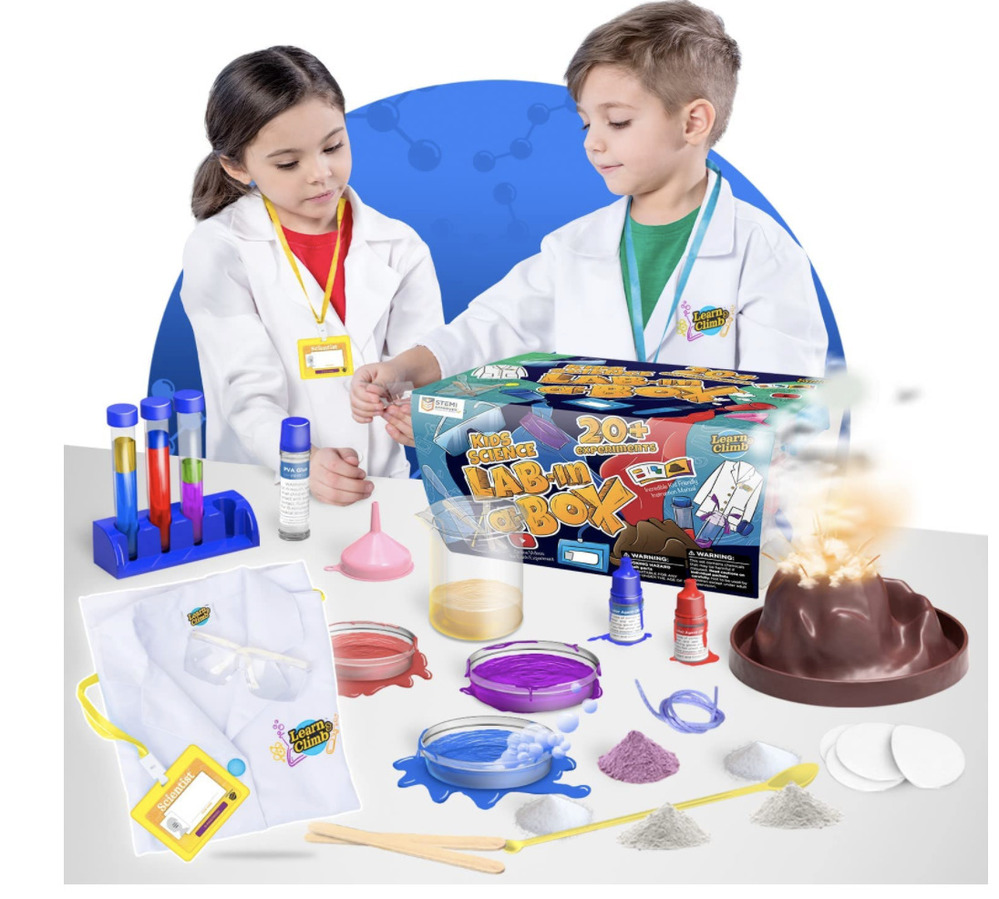 If you like the idea of ​​all these science experiments but don't know which one to settle on, why not select a kit with a bit of everything in it, like this one from Learn & Climb? The Lab-in-a-Box has over 20 fun experiments that kids from the ages of four and over can enjoy including crystal growing, and the classic erupting volcano. The company even helpfully provides online videos for each experiment.
Ages: 4+
BUY NOW: US$33.99 (Was US$49.99), Amazon
9. Bouncy Balls—Creative Kids DIY Magic Bouncy Balls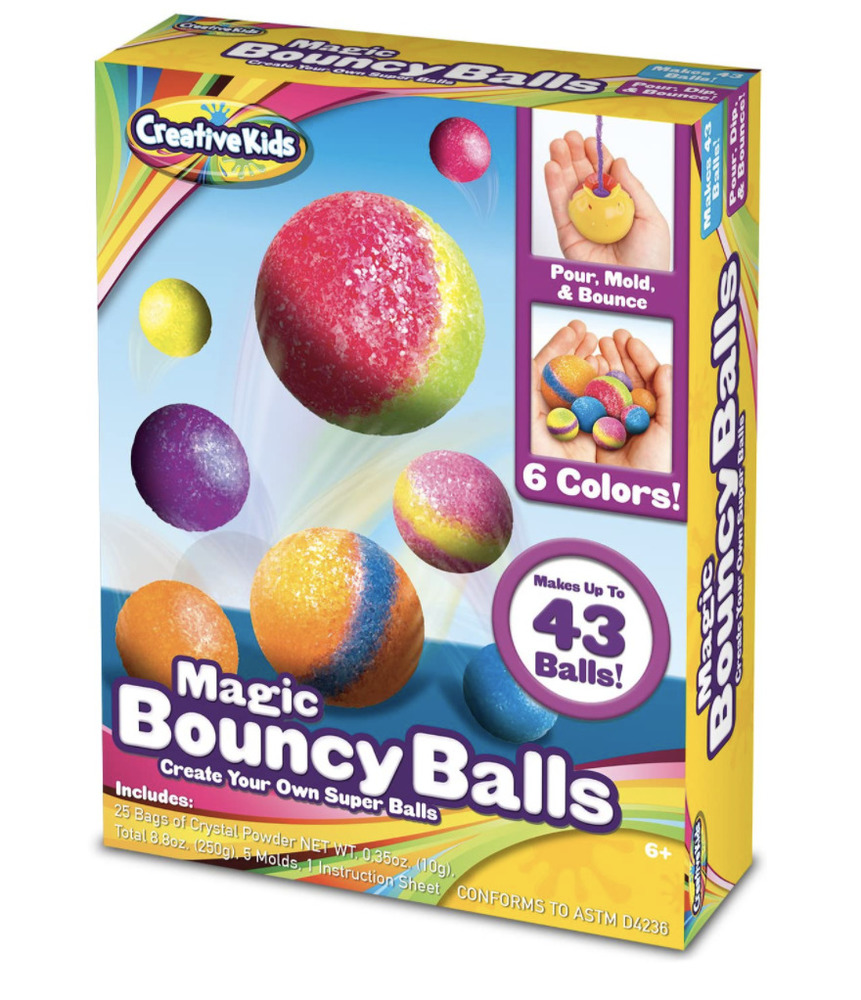 For a budget but extremely fun (albeit a little messy if parents don't help) activity that will keep children busy, entertained, creative, and learning, opt for this economical Creative Kids DIY bouncy balls kit. This set comes with five reusable plastic molds and 25 bags of the magic crystals that will be used to make the bouncing balls. In just 10 minutes, your child will watch the colorful liquid become a hard bouncy ball!
Ages: 6+
BUY NOW: US$14.99, Amazon
10. Soap Making—Dan&Darci Dino Soap Making Kit for Kids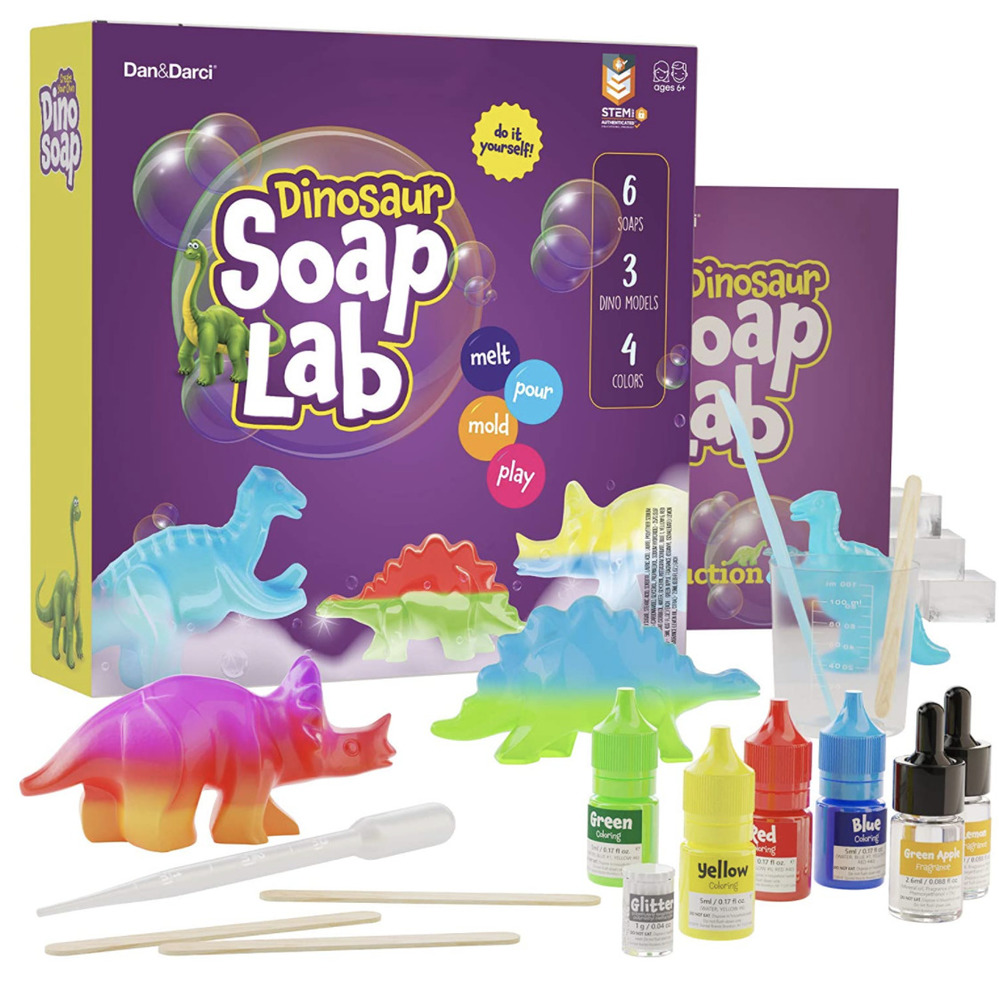 Soapmaking is another fun activity that allows children to learn through creative play… while perhaps encouraging them to finally wash their hands! This dinosaur soap kit from Dan&Darci features three dinosaur shaped molds, four different colors, and two scents, as well as glitter, and all the other soap making necessities for a fun and interesting experience.
Ages: 6+
BUY NOW: US$19.99 (Was US$22.99), Amazon
Editor's Note: Prices subject to change. This article contains affiliate links.
Image Credit: Christin Lola / Shutterstock.com
These Are the Real Reasons You Pay More for Airport Food
Next Story »
More from Industry Trends